TUZIGOOT NATIONAL
MONUMENT


KIRAN KHURANA LAN1022 FORTS AND TUMULI 21'
Tuzigoot National Monument
Arizona, USA

Atop a sandstone ridge, by the crooked water, are the remains of ancient life in the Verde Valley. The settlement, built in the 12th century, was home to around 250 people until it was abandoned. Today, this region remains to be imporant grounds for birds traveling on the Pacific Flyway.


Venus shines over the western horizon on a cool evening in the Sonoran
From the hilltop upon which the dwellings reside, the surrounding landscape can be watched over. In the North, the Black Hills roll out towards the West where large areas of the Tavasci Marsh welcome many species of birds migrating along the Pacific Flyway. A long stretch of the Verde River, once the main source of life and irrigated water, travels South.

Nearby to the East, is the hook shaped lake - Peck's Lake - revealing the origin of the settlement's name, Tuzigoot, meaning "crooked waters" in Apache.
The dwellings contained many relics of the stories of the people that once lived in the Sonoran Desert. The Sinagua were dry farmers, reliant on the rain and nearby Verde River for their livelihood. They were artisans too, trading and creating materials and rare pigments for textiles, as well as functional and decorative ceramic vessels.


Perhaps their most profound quality was their love of birds, using their extensive trading connections from California to Mesoamerica to collect and keep exotic birds, such as the scarlet macaw, in their homes.
Great Blue Heron spotted wading in the shallow waters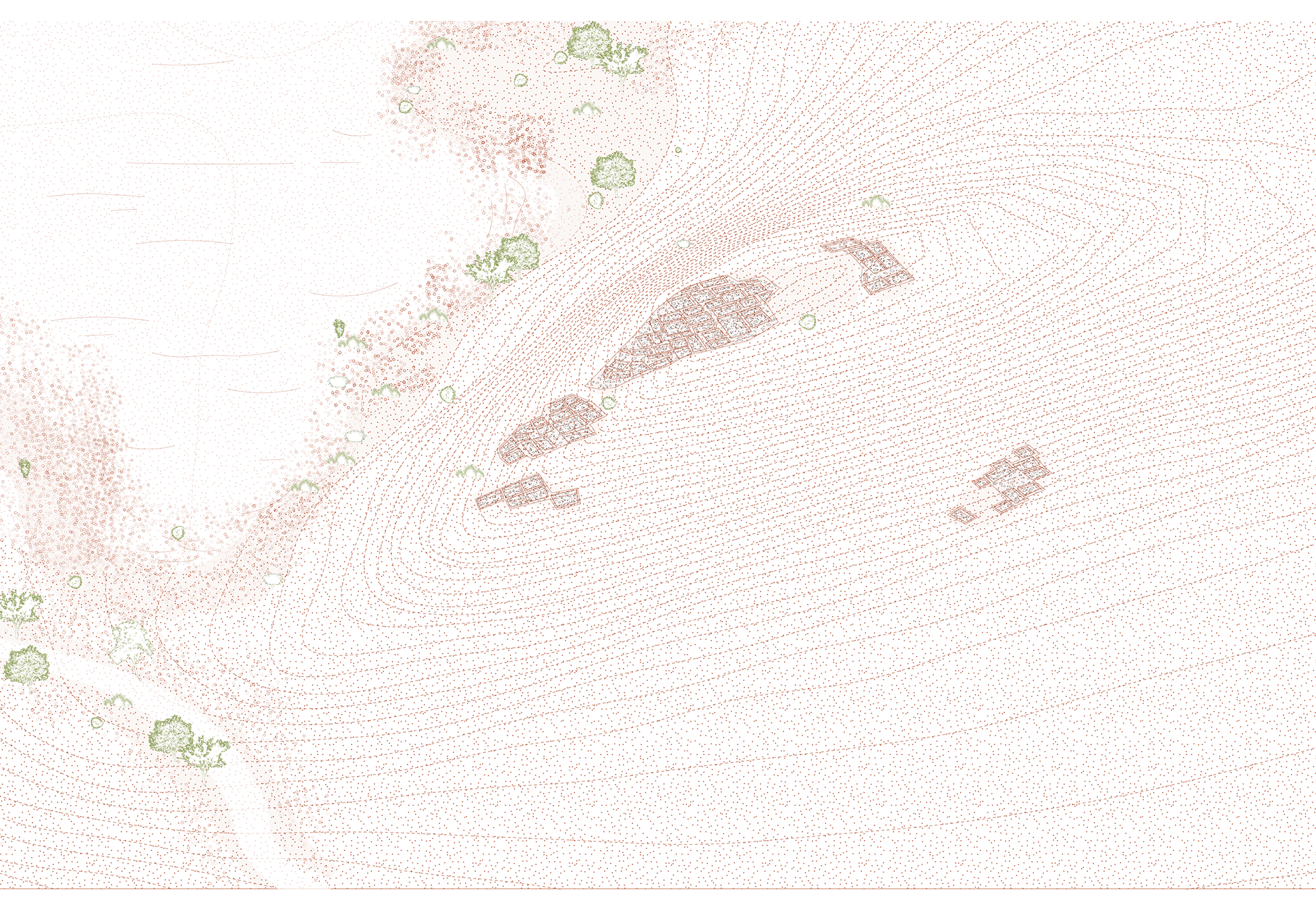 In the 1930s, the site was declared Tuzigoot National Monument by President Roosevelt, and placed under the care of the US National Parks Service.

In 2021, it is proposed that these expanses of marshland be recieve formal protection as a bird reserve, and advocated that .efforts be made to rehbailitate the ecological health of the resevoir.


The water quality improves as water is diverted from the river to Peck's Lake, causing changes to the riparian vegetation.The rocky ridges and grasslands become a sanctuary and a resource for migatory birds year round.